Sep 22, 2023 01:03 PM Central
Janelle Bass
Hey there, cookie lovers! Fall is in the air, and you know what that means - time to whip up some delicious pumpkin treats! Today, I have a fantastic recipe for Pumpkin Cranberry Oatmeal Cookies that will have your taste buds dancing with joy. Plus, they're gluten and dairy-free! So, whether it's a cozy autumn afternoon or any other time of the year, these cookies are a must-try.
Before we dive into the recipe, let's talk about the star of the show - pumpkin.
Besides being incredibly tasty, pumpkin is jam-packed with health benefits. This vibrant orange vegetable is loaded with vitamins A and C, which help support a healthy immune system and promote clear, glowing skin. It's also a fantastic source of fiber, aiding in digestion and keeping you feeling full and satisfied throughout the day.
Now, let's get into the nitty-gritty of our recipe! I highly recommend using
sprouted oats
in this recipe, as they offer numerous health benefits. Sprouting grains, such as oats, helps unlock their nutritional potential. According to the Weston A Price Foundation, sprouting makes grains more digestible, increases nutrient availability, and reduces anti-nutrients. If you're looking to up the nutritional value of your cookies, go for the sprouted oats. However, if you don't have them on hand, regular rolled oats can still be used with excellent results.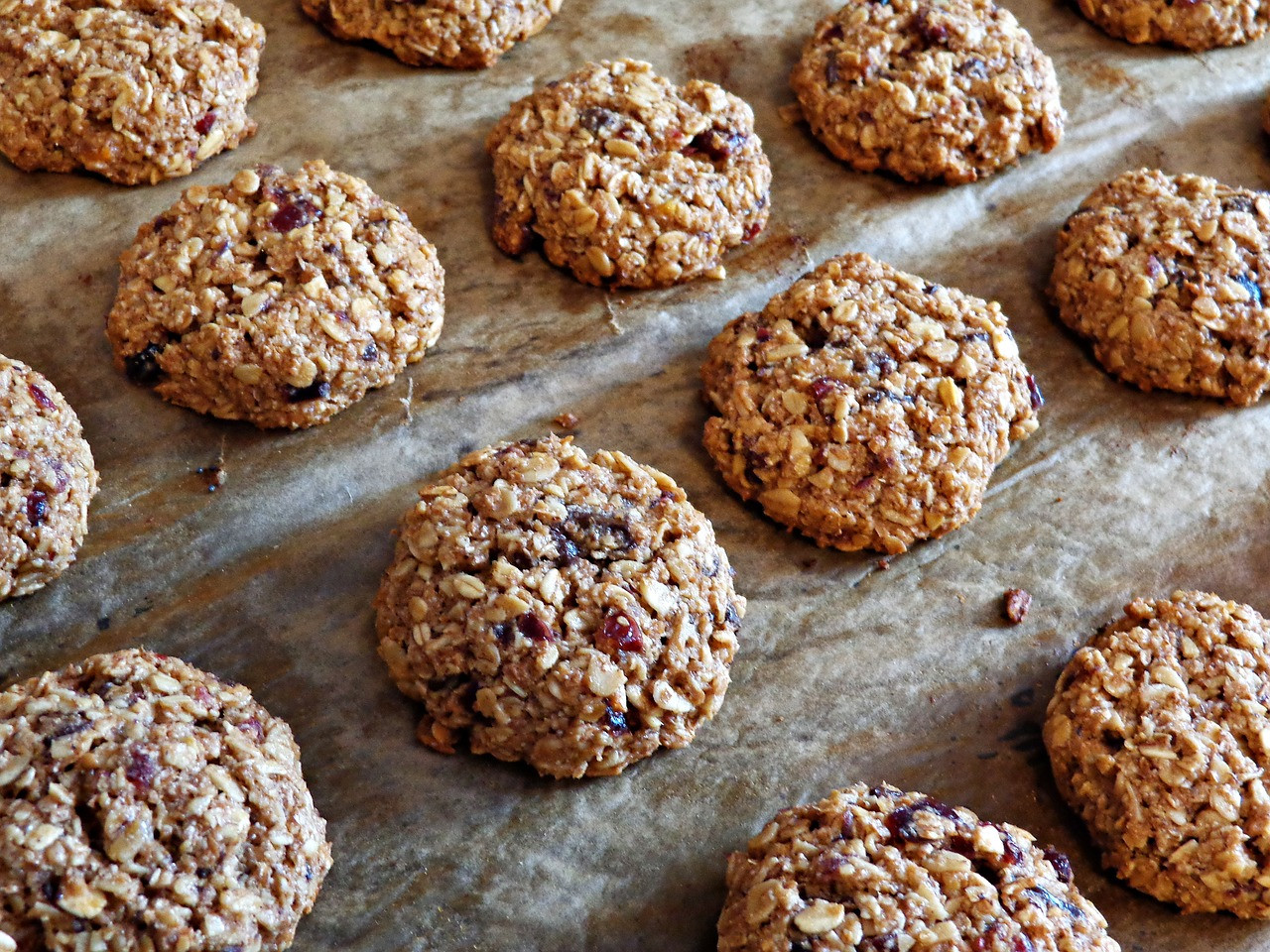 Better Pumpkin Cranberry Oatmeal Cookies Recipe:
Ingredients:
- 1/3 cup Tapioca Flour
- 3 tablespoons Coconut Flour
- 1/4 teaspoon xanthan gum (*Can replace the three above with 1/2 cup gluten-free flour that includes xanthan gum*)
- 1/2 teaspoon salt
- 1/2 cup brown or coconut sugar
- 1/3 cup pumpkin puree
- 2 tablespoons coconut oil
- 1/4-1/2 teaspoon ground cinnamon
- 1 large egg
- 1/2 teaspoon vanilla extract
- 1 1/2 cups rolled oats (I prefer sprouted)
- 1/2 cup dried cranberries (*Can replace some of the cranberries with nuts or chocolate chips*)
Instructions:
1. Whisk together the flours, xanthan gum, salt, and baking soda in a bowl.
2. In a separate bowl, whisk together the sugar, pumpkin puree, coconut oil, and cinnamon until well combined.
3. Add the egg and vanilla extract to the wet mixture and whisk until smooth.
4. Gradually add the dry mix to the wet mix, stirring until there are no visible traces of flour.
5. Stir in the oats and dried cranberries (feel free to add some nuts or chocolate chips for extra deliciousness!).
6. Using a spoon, drop 12 mounds of dough (approximately 2 tablespoons each) onto a parchment-lined baking sheet.
7. Bake at 375°F for 8-12 minutes until they're lightly golden around the edges.
8. Allow the cookies to cool for 10 minutes, then indulge in their chewy goodness!
Pro tip: Take the cookies out of the oven just before you think they're fully done. They'll continue cooking on the pan and stay delightfully chewy in the middle.
Pro tip: Swap the Cinnamon in the recipe for 1 drop of Cinnamon
Vitality oil.
You can also add Nutmeg, Cardamom, or Clove!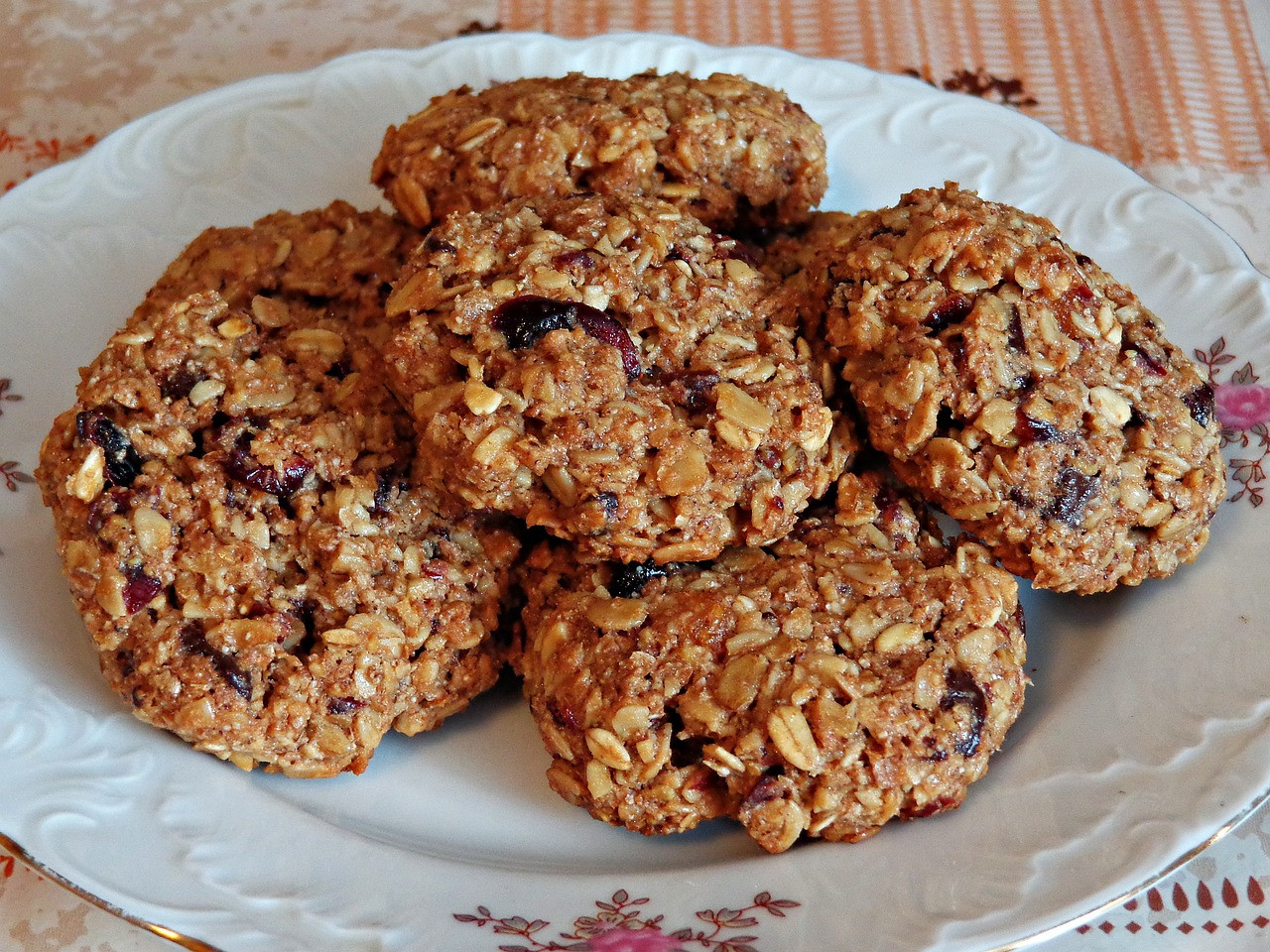 There you have it - a recipe that perfectly combines the flavors of pumpkin and cranberry into an oatmeal cookie masterpiece.
Not only will these cookies satisfy your sweet tooth, but they also offer a dose of vitamins, minerals, and fiber. So go ahead, enjoy these Better Pumpkin Cranberry Oatmeal Cookies all year round and let their delectable flavors transport you to cozy autumn days.
And if you liked this cozy fall recipe, be sure to check the blog for my Pumpkin Muffins that are Magnesium-packed, perfect for fall immune system and stress support in the yummiest way!