Jul 11, 2021 03:26 PM Central
Janelle Bass
Without a doubt, both "crunchy" people and mainstream experts agree that hand washing is crucial for us all!
But sometimes we just can't, so what do we do then?
And how do we cut down on the germs covering public surfaces we have to use, like shopping carts and toilet seats?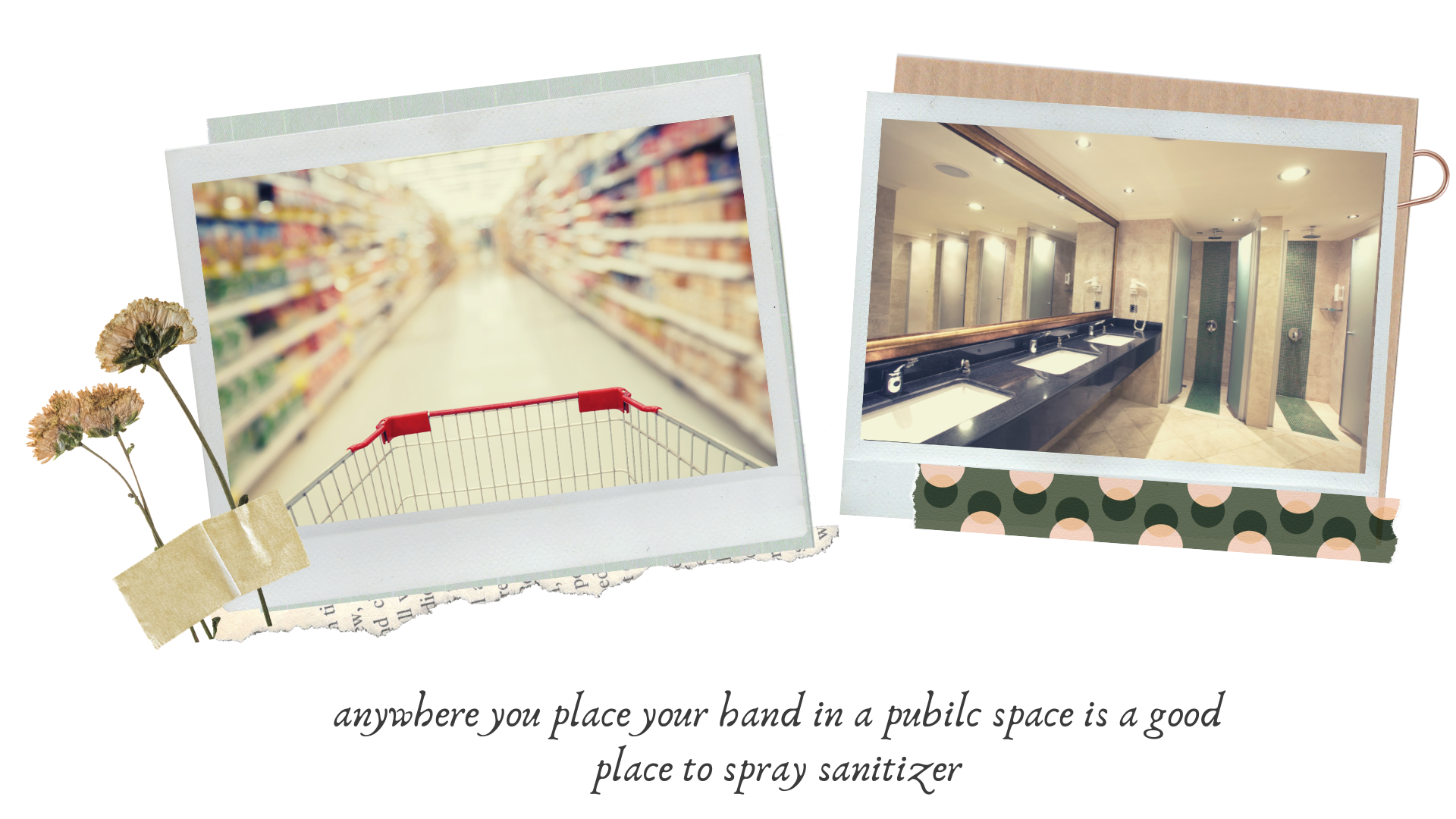 Enter sanitizers.
Problem solved!
Well, almost.
See, we have two major issues with hand sanitizers (but don't worry-keep reading for my easy solutions!).
The FDA has over 100 sanitizers listed that "don't even "work."
Most on the market are full of toxins that hurt us (even affecting fertility!)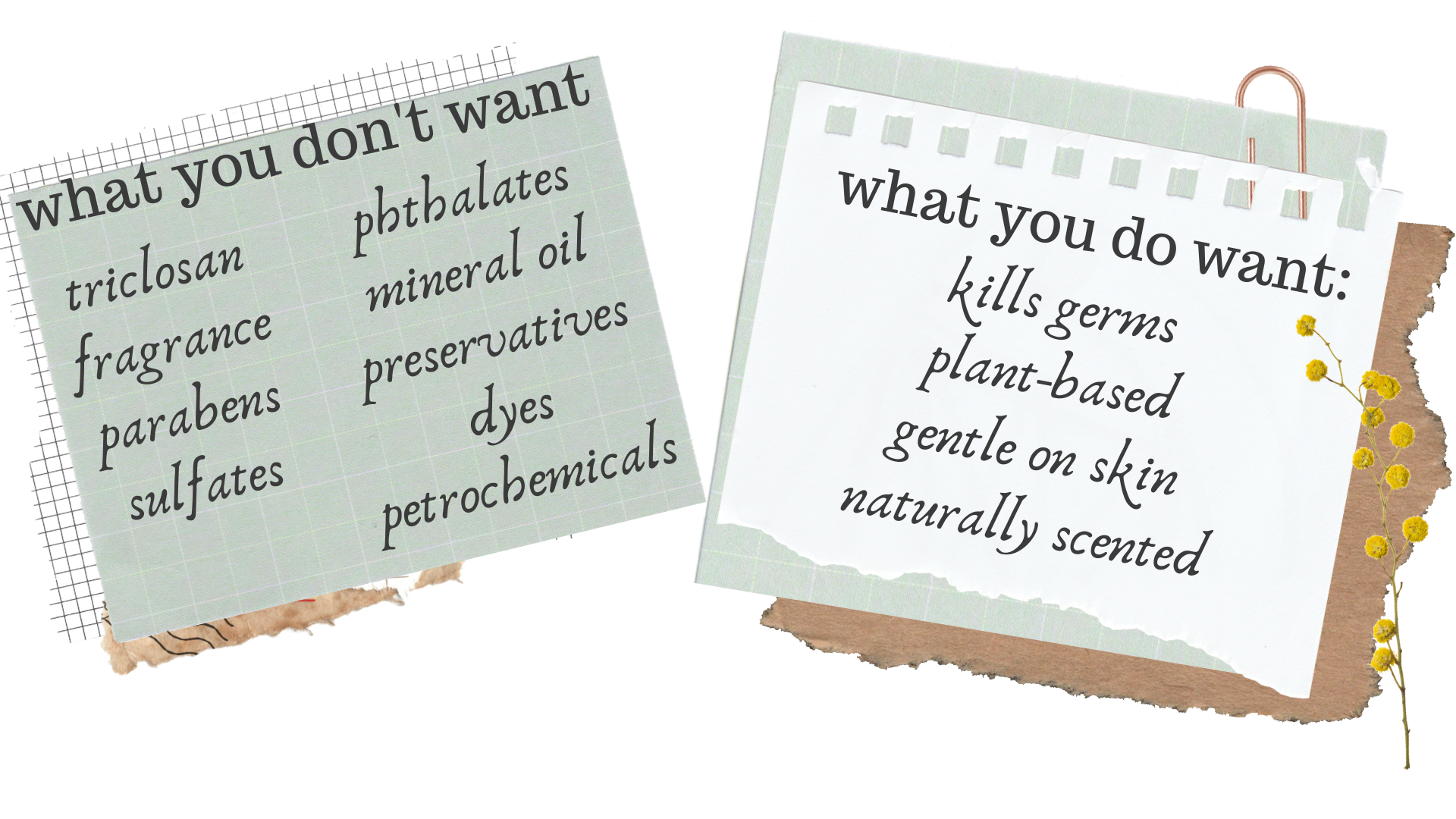 We know we can pretty effectively kill lots of junk with 60% alcohol (like some strong 160 proof spirits).
But…other than carrying around a bottle of vodka to soak our hands in...what's a person to do!?
Preferably, wash your hands. Even with just water, it's the most effective way to remove germs.
When you can't wash them, choose a sanitizer that is safe and effective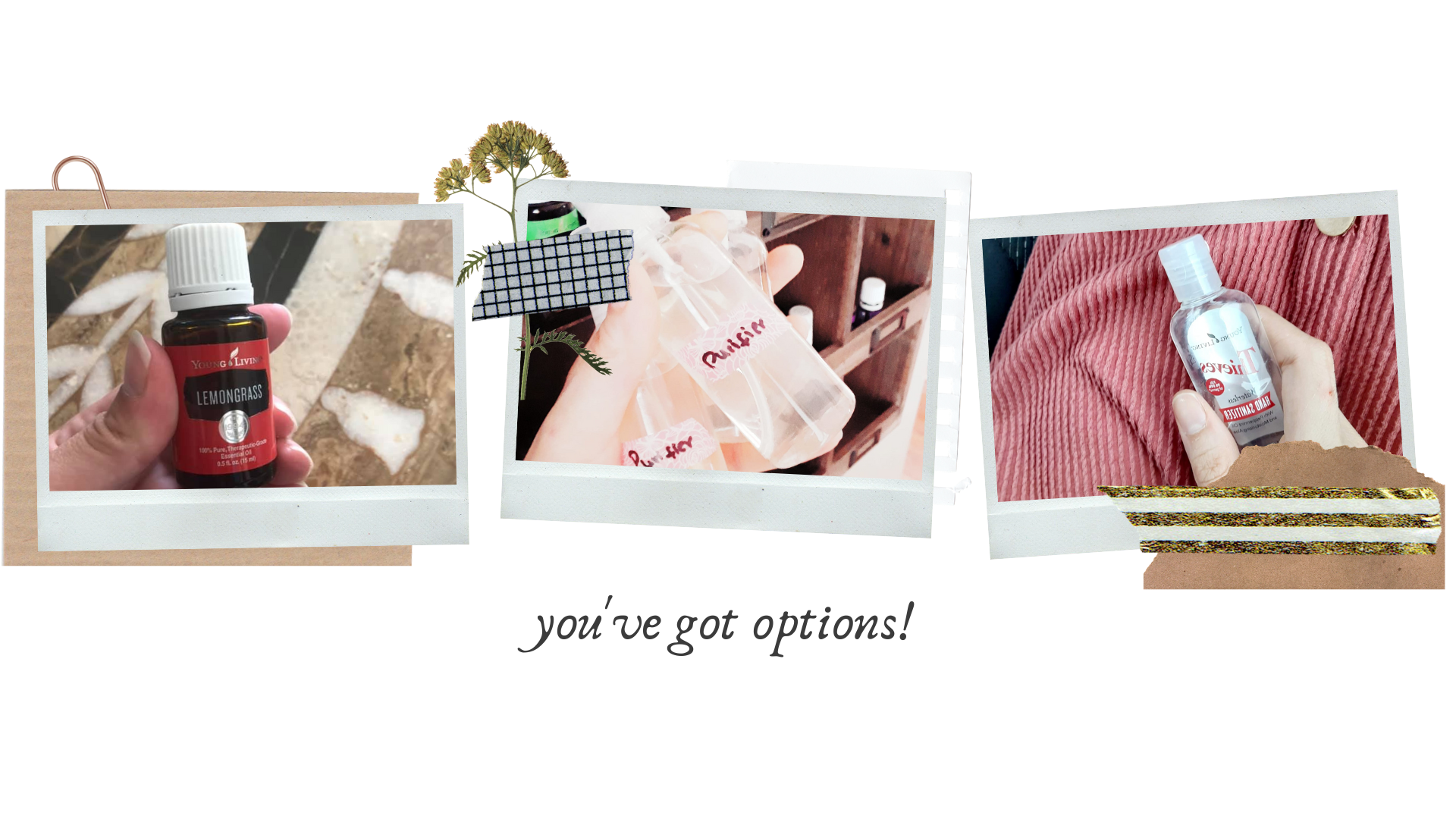 There is now a small selection of better brands to choose from, or you can even make your own!
I do both of the above, cause why not switch it up?
To save you time and money, I'll share here my two favorite choices for both options:
DIY and Ready-to-use!
DIY
The alcohol in this recipe must be at least 120 proof (60% alcohol) in order to "officially" kill germs according to mainstream guidelines.
My recipe uses the power of essential oils to add a broad range of ick-busting power, benefits and super pleasant scent that doesn't affect your hormones and lungs!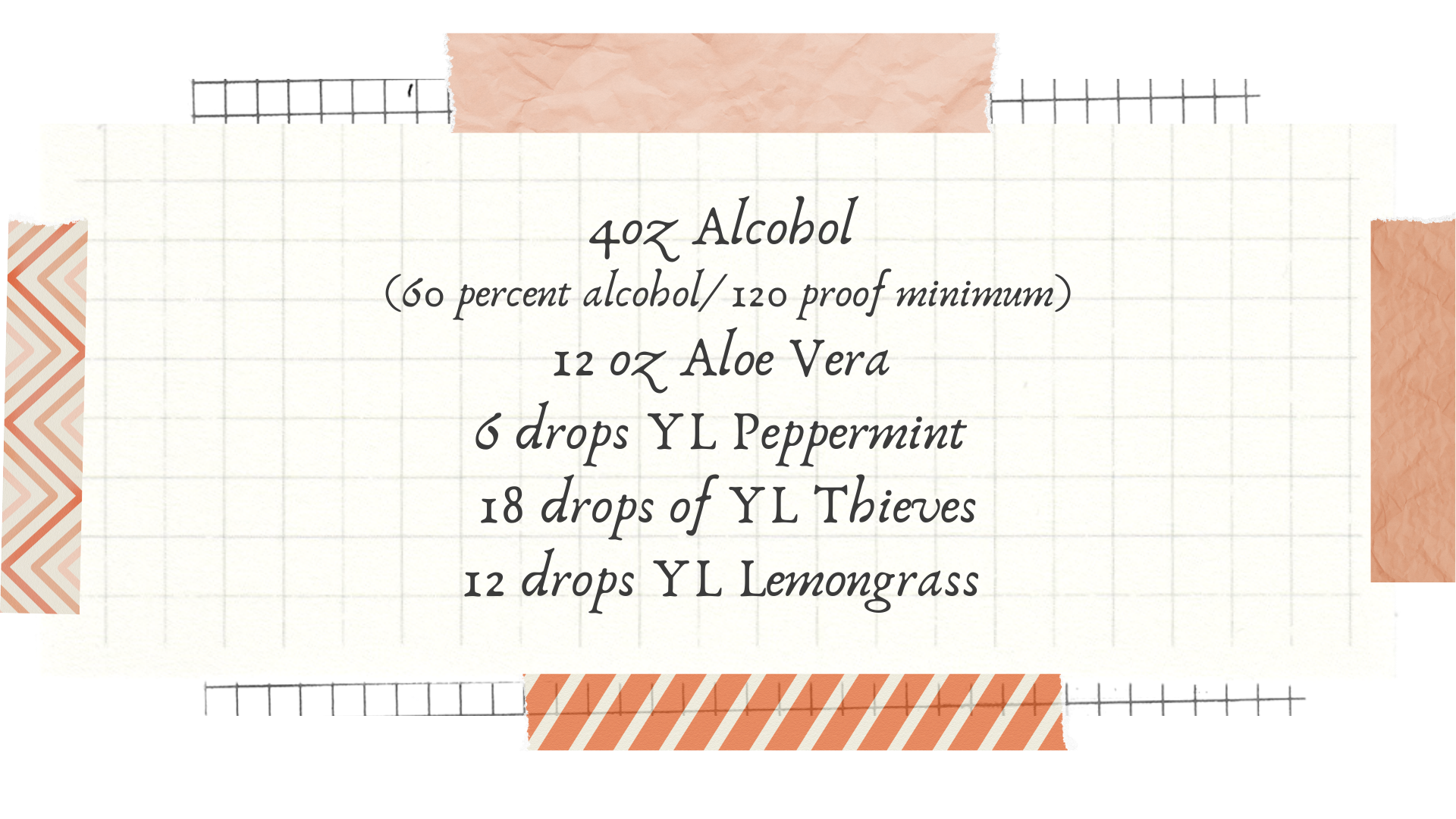 Blend all the ingredients together in a glass container, then pour into spray bottles.
I like these glass spray bottles- I use them to make many recipes including plant spray for my veggie garden and houseplants, and coop spray to keep my chickens' home fresh!
I wish I could tell you why I chose the essential oils above. I'm not allowed to (thanks, FDA).
So the best I can do is let you know that I researched extensively which ones would be the most powerful for this recipe, and these are what I confidently choose.
Ready-To-Use
When I don't want to play apothecary in my kitchen and gather all the supplies, I get these items that are ready and waiting or me to grab and go.
They check off all the boxes for what I want, and the essential oil scent is absolutely incredible!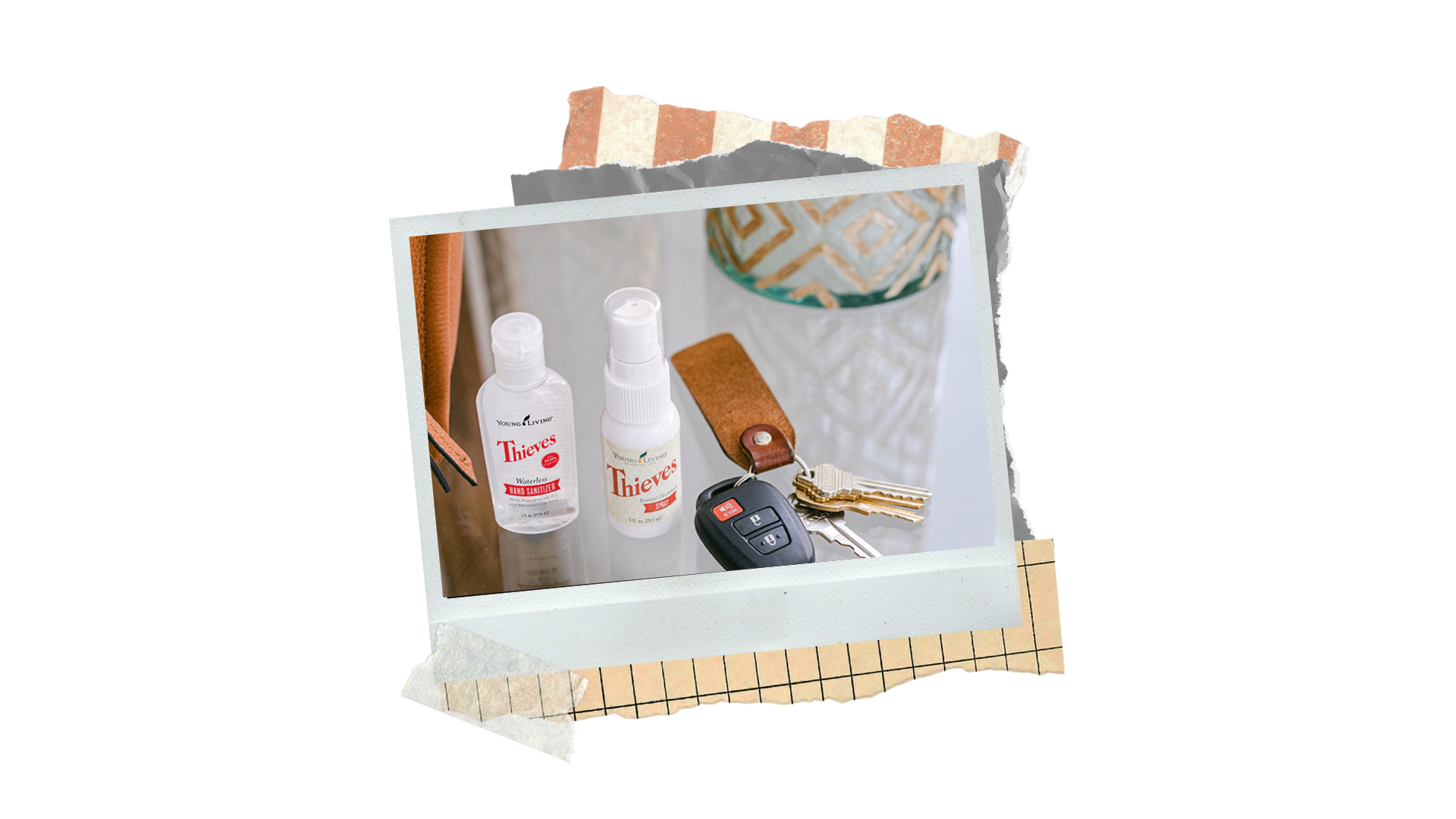 I am always asked "what are you using it smells so good!?" when I'm sanitizing while out and about.
Thieves Hand Sanitizer
Kills 99.9% of germs and eliminates common, harmful bacteria
Formulated with powerful essential oils and plant-based ingredients
Lightly moisturizes with aloe vera and vegetable glycerin
Perfect for on-the-go
Leaves no chemical residue behind
Contains no petrochemicals, mineral oil, parabens, sulfates, phthalates, synthetic fragrances, dyes, preservatives, or toxic ingredients
Thieves Spray
Contains naturally derived, plant-based ingredients
Doesn't require rinsing after use and has no harsh fumes
Easy to throw in a backpack, purse, or luggage with its on-the-go size
Cleans many different surfaces, such as counters, sinks, toilets, and door handles
Safe to use around the whole family, including children and pets
Whatever you choose, remember to use enough to thoroughly wet your hands, and scrub until they're completely dry.
You can get the Thieves stuff, and the oils to use in your own diy spray,
here
.
Which did you pick? I'd love to hear.