Jul 12, 2021 08:01 PM Central
Janelle Bass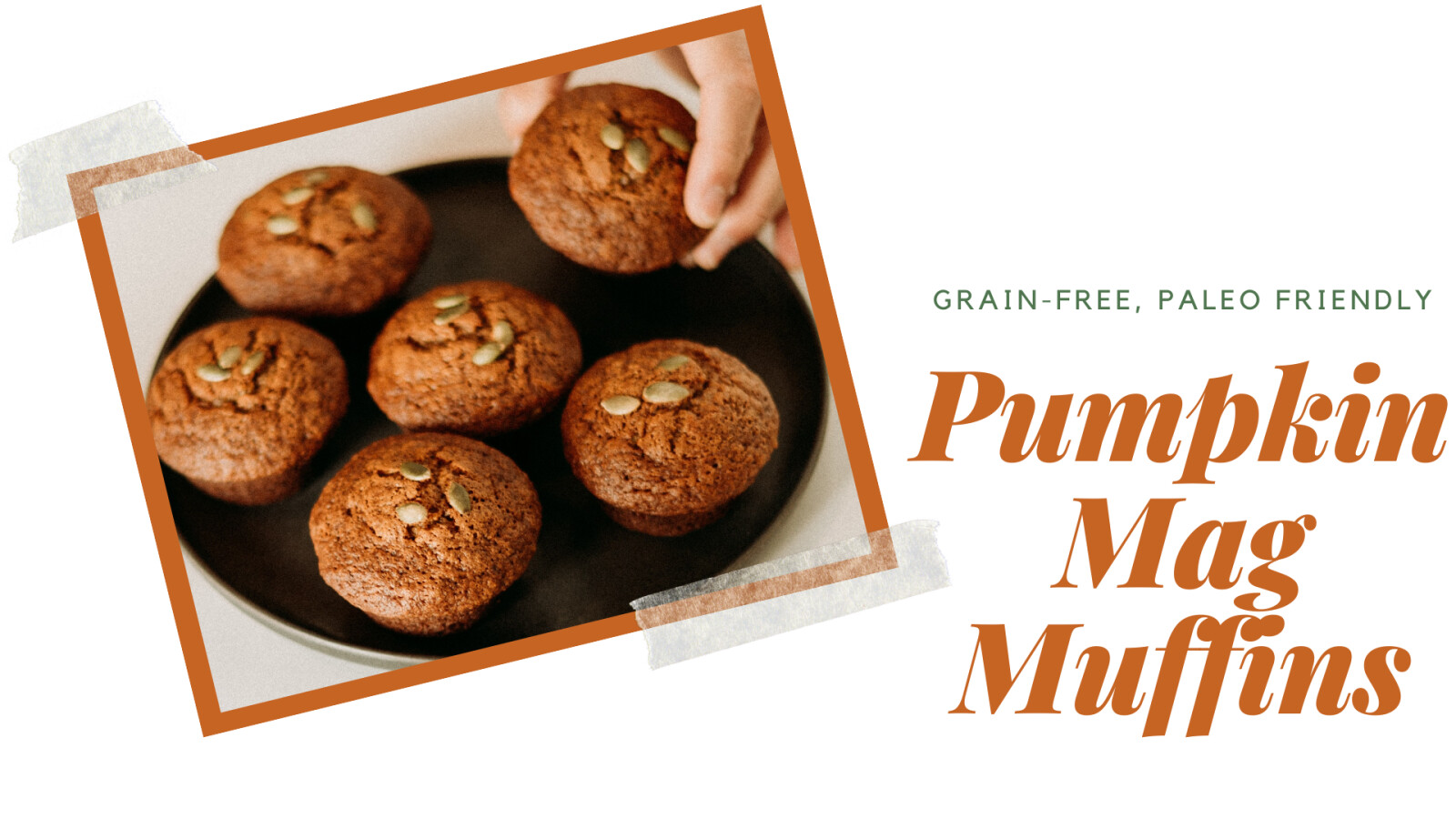 Before being "crunchy," I baked all the time and was known for it.
Anytime I went to an event, friends would ask me to bring one of my elaborate cakes.
But when a health crisis hit our home and we started cleaning up our nutrition to get well, the sugar and white flour had to go.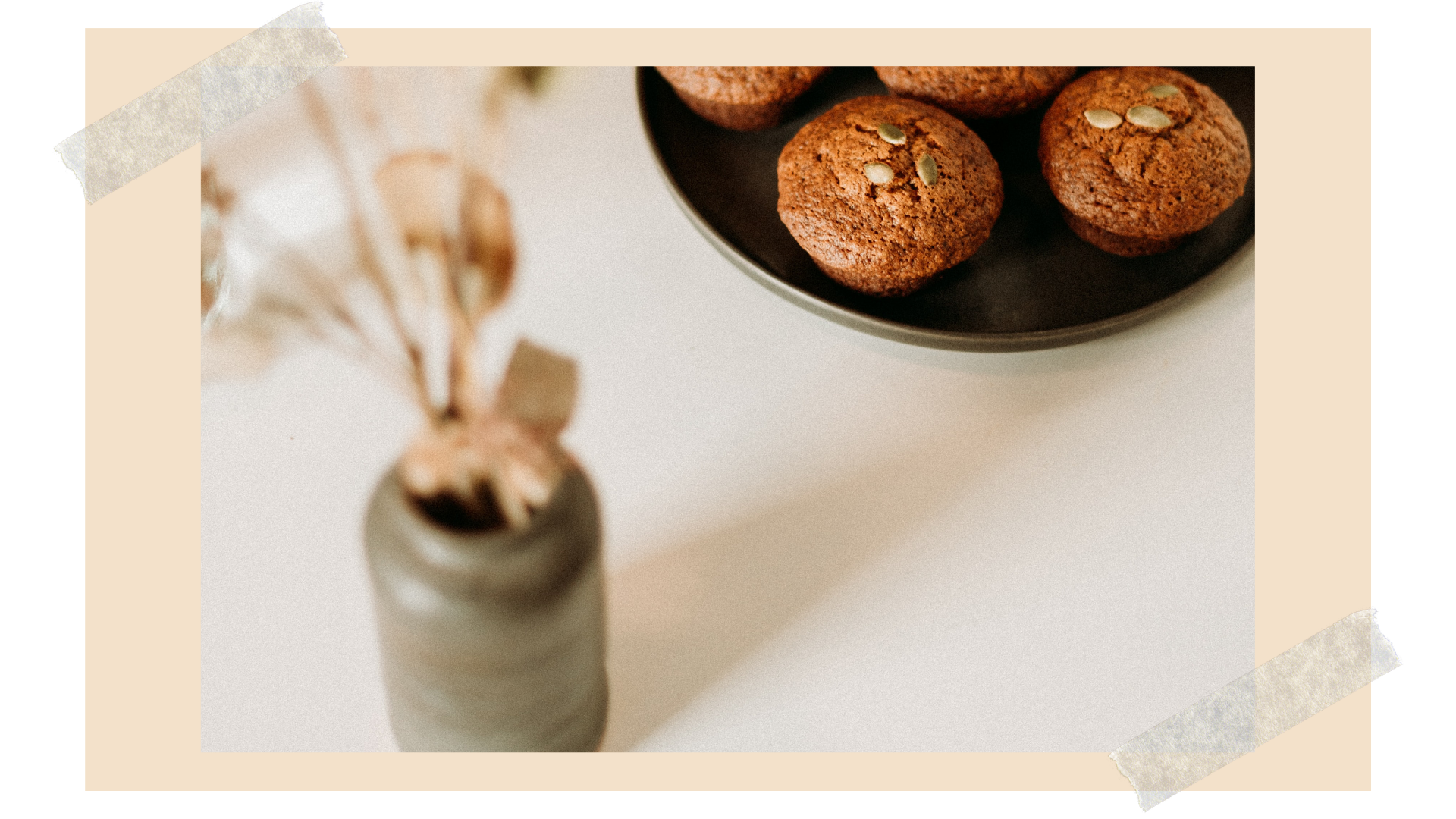 One of the things I made often that was always a hit was a delicious pumpkin loaf.
Friends asked me to make it even in the summer….in Florida!
Seems sort of wrong to eat pumpkin when it's 102 degree heat index outside, but here we are.
Living our best peninsula life, and eating autumn squash with reckless abandon.
When I went to clean eating, I didn't want to give up my favorite treat, so I found a great recipe for a grain-free, refined-sugar free pumpkin goodness.
Then enter kids, and we needed quick, easy snacks that would nourish their bodies, so muffins became a thing.
If you have been around little ones, you know sometimes getting enough nutrients in them can be a challenge.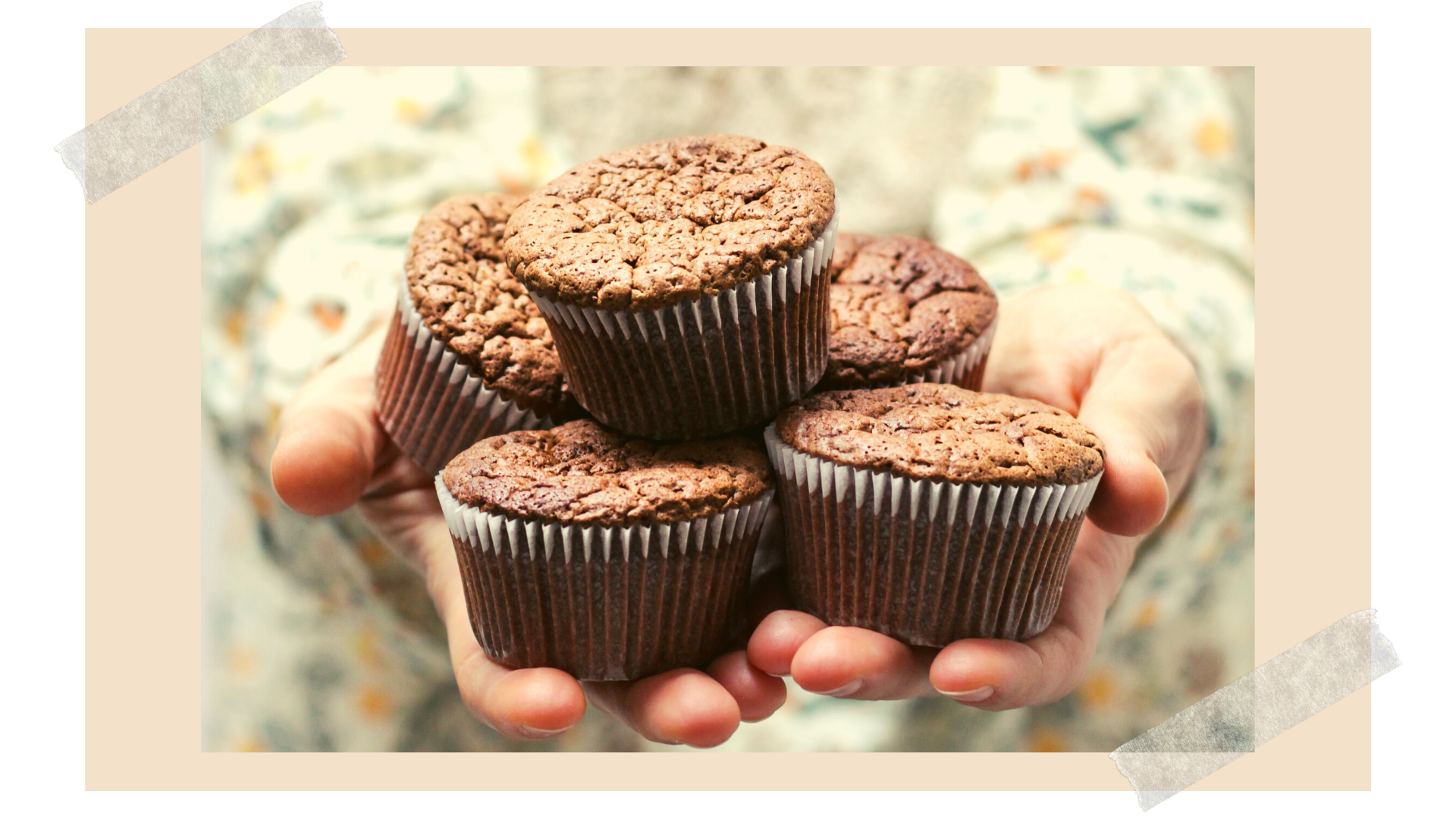 Their varying appetites, growth spurts, moods and preferences can affect their nutrient intake greatly.
Sometimes they only wanted a microscopic few bites at dinner. I felt like they were living on air!
So, my goal became finding nutrient dense foods that bite-for-bite were going to provide solid fuel for growing brains and bones and all the rest.
The idea of nutrient dense food isn't unique to me-many families are realizing the importance of making each bite count, especially for children!
We soon discovered that muffins are pretty much magic kid food.
They're perfectly sized and portioned (little ones can hold one with two hands…meanwhile my oldest son grabs 3 at a time!), fairly un-messy, easy to transport, freeze well for make-ahead, and come in every variety you can dream up.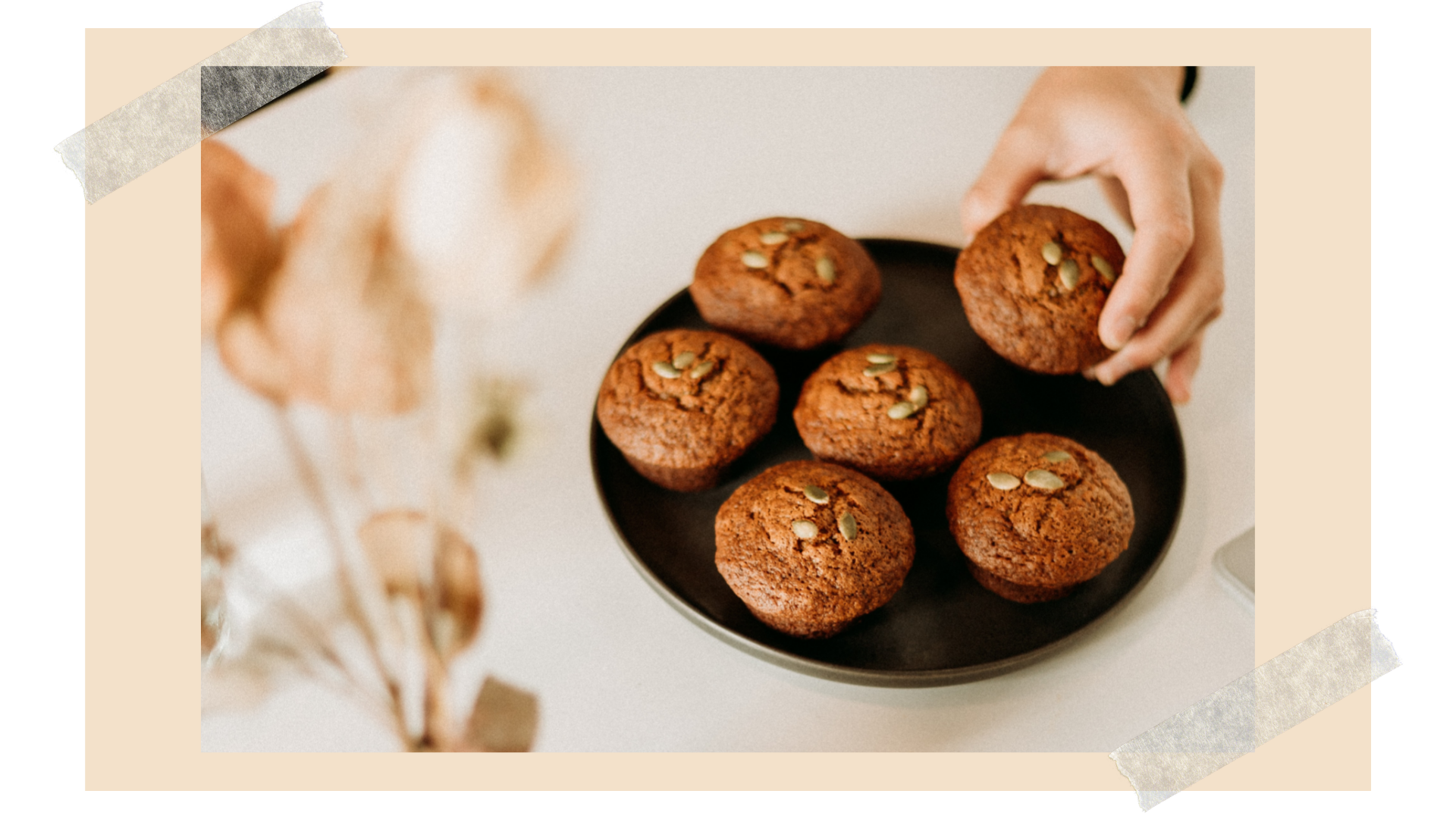 That's why I have tried many ways to pack even more nutrients into the muffins that come out of my kitchen.
Chia seeds, ground flax seed and grassfed beef collagen often find their way into my mixing bowl, just to name a few.
My love for pumpkin loaf and desire to make nutrient dense foods for my children that they'd enjoy is how we arrived at these muffins.
Magnesium is one of the most important minerals to your body for so many things.
I am constantly talking about the benefits of Magnesium.
So I pumped up these muffins to make them magnesium-packed as well…..hence the name Pumpkin Mag Muffins!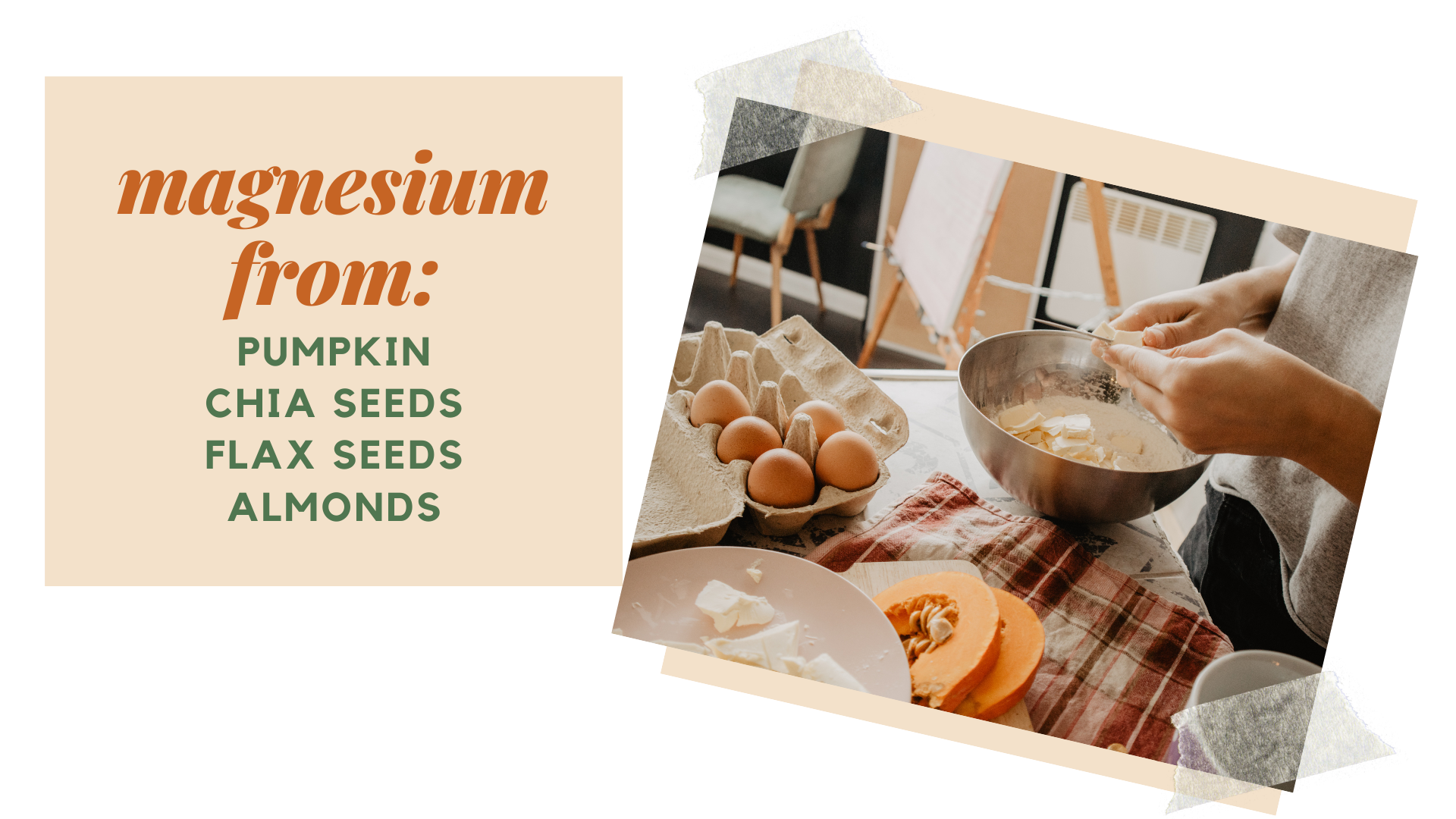 Each muffin has 100 mg of magnesium in it-how about that!
The recipe uses a variety of food sources that are known for being full of magnesium, along with other powerful nutrients like omegas - chia seeds, flax seeds, and almond flour to name a few.
If you want to use a boxed mix, like my favorite one from Simple Mills, you can add up to ½ cup of magnesium rich seeds like chia and flax, and even substitute some of the liquid in the recipe for pureed pumpkin to do a semi-homemade version.
This recipe originally appeared in and has been adapted from Paleo Running Mama.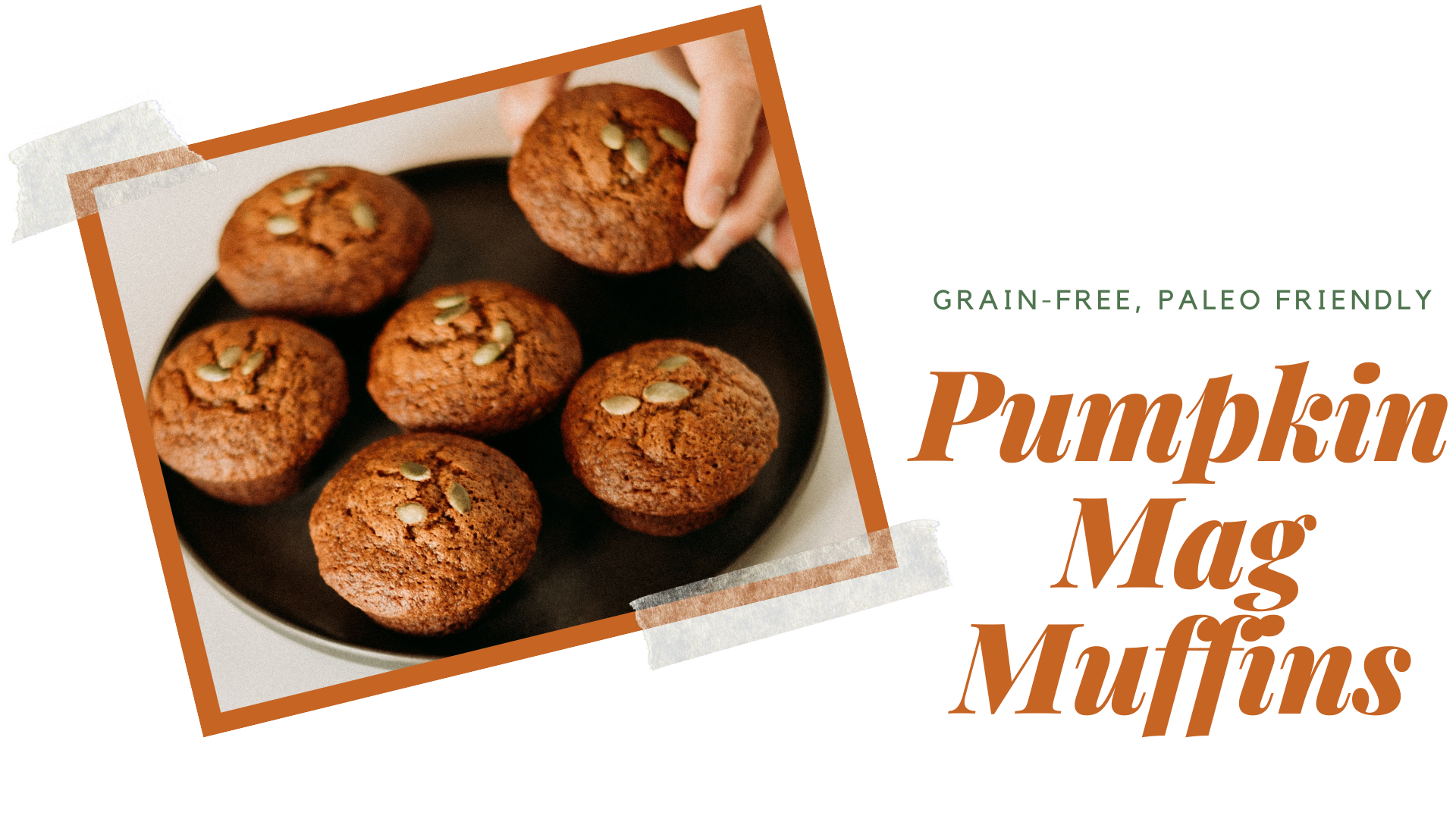 Pumpkin "Mag" Muffins

3 large eggs
1 cup organic pumpkin puree
1/3 cup organic coconut milk (The fattier the better! Full fat coconut or raw cow are my faves)
1/3 cup organic coconut sugar
2 Tbsp pure maple syrup or honey
1 tsp pure vanilla extract
1 3/4 cups blanched almond flour
1/4 cup tapioca flour or arrowroot
3 tbs whole chia seeds
2 tbs ground flax seed
1 Tbsp coconut flour
1 tsp baking soda
1 Tbsp pumpkin pie spice
½ -1 tsp cinnamon
small pinch of salt
Preheat oven to 350 and line a muffin pan with parchment liners

Whisk wet ingredients and sugar until very smooth

Add dry ingredients to the wet and beat by hand until very smooth and blended

Fill each cupcake liner ¾ of the way with batter.

*sometimes I like to put a couple of pumpkin seeds on top to decorate them!*

Bake at 350 for 20-25 minutes, checking with a toothpick for doneness.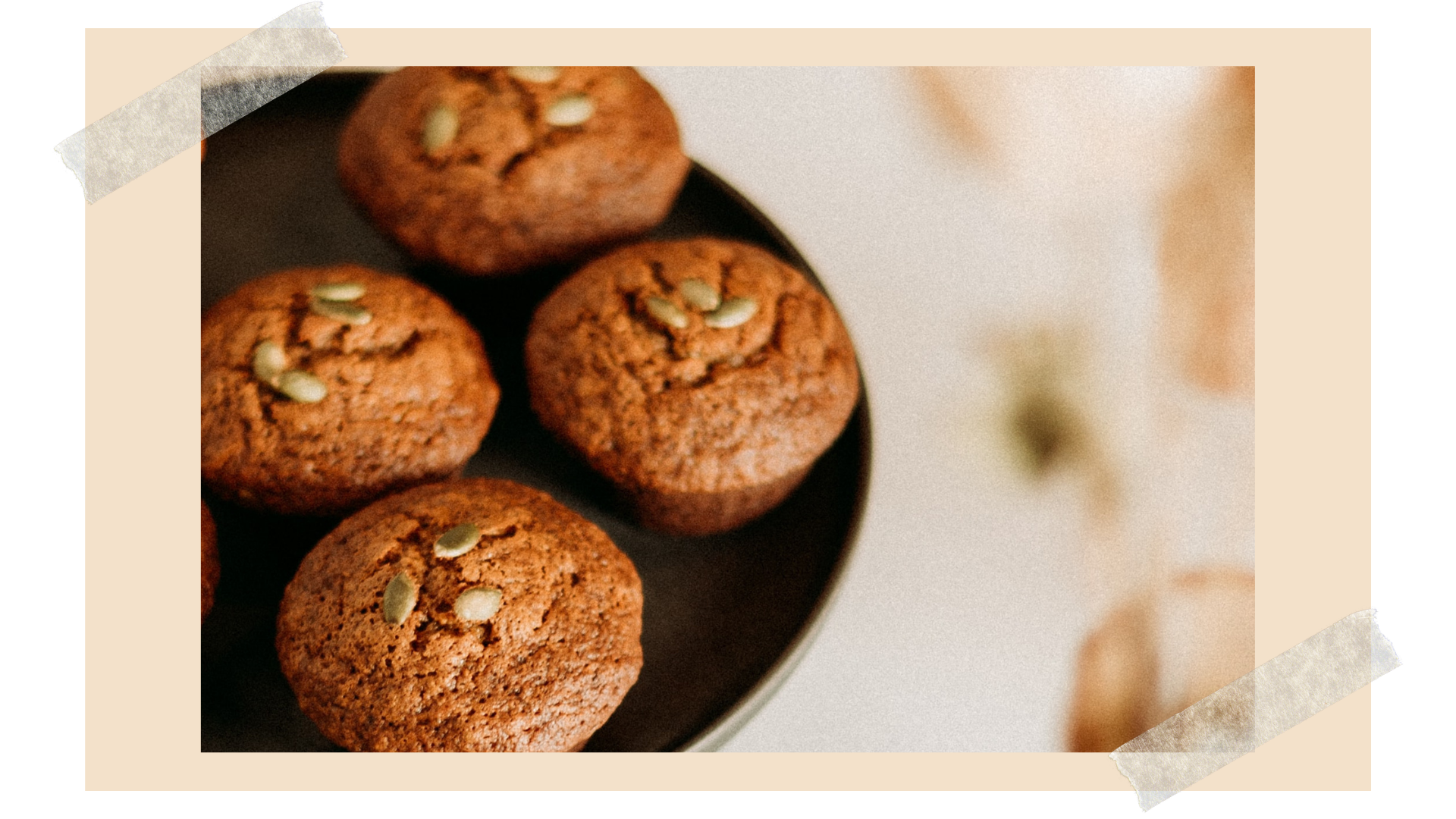 There you have them! They're delicious, nutritious, and convenient.
These muffins store wonderfully in the freezer for grab-and-go breakfasts or travel, and they're great "help yourself" snacks for bigger kids (and grown-ups!).
Do you like having baked goods on hand for quick snacks? What's your favorite thing to make? I would love some more ideas!