Nov 1, 2022 09:30 AM Central
Janelle Bass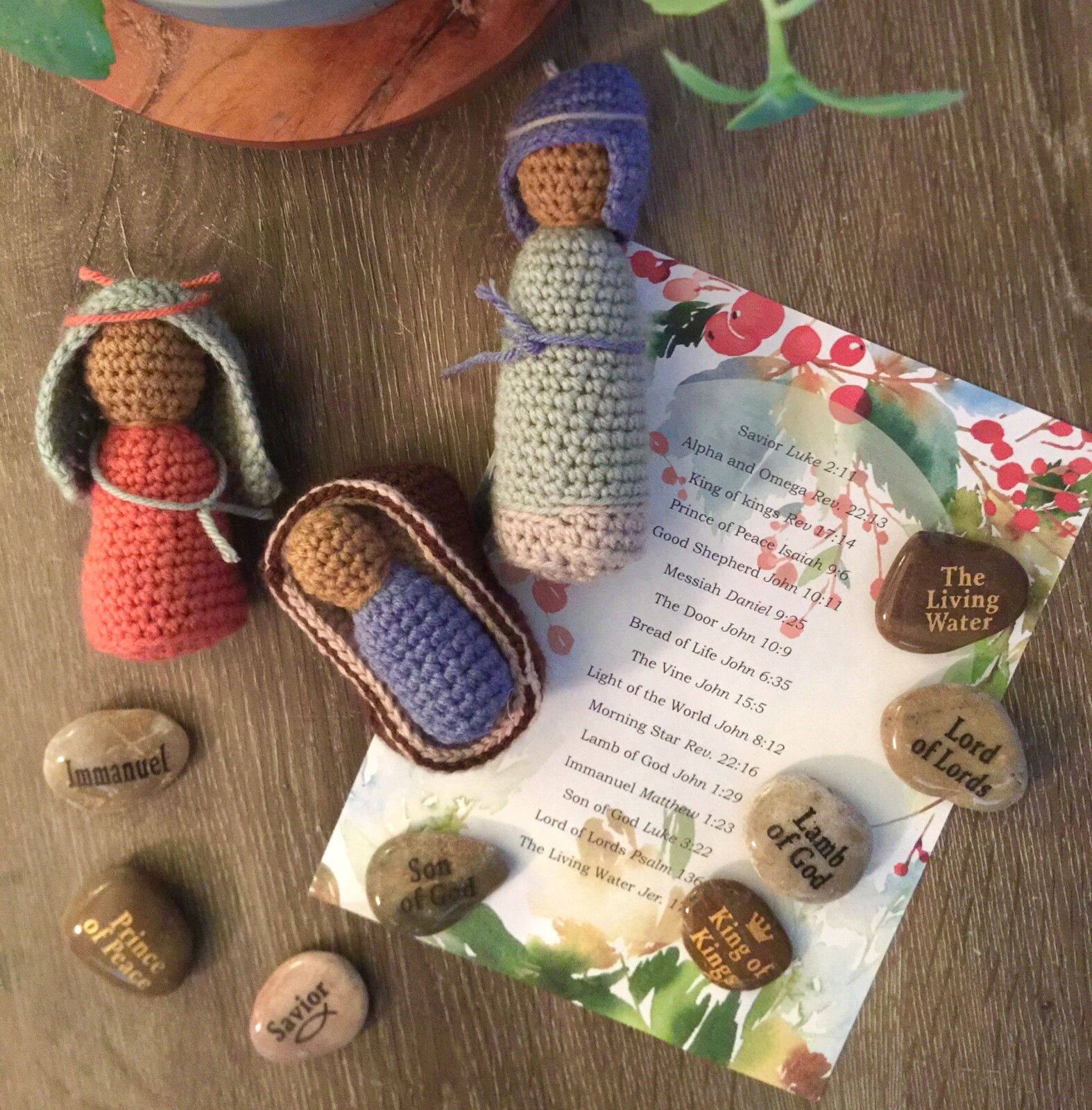 Last year, the Lord placed in on my heart to dig into His names with my children during the advent season.
"Behold, the virgin shall be with child and give birth to a Son, and they shall call His name Immanuel"—which, when translated, means, "God with us."- Matthew 1:23 AMP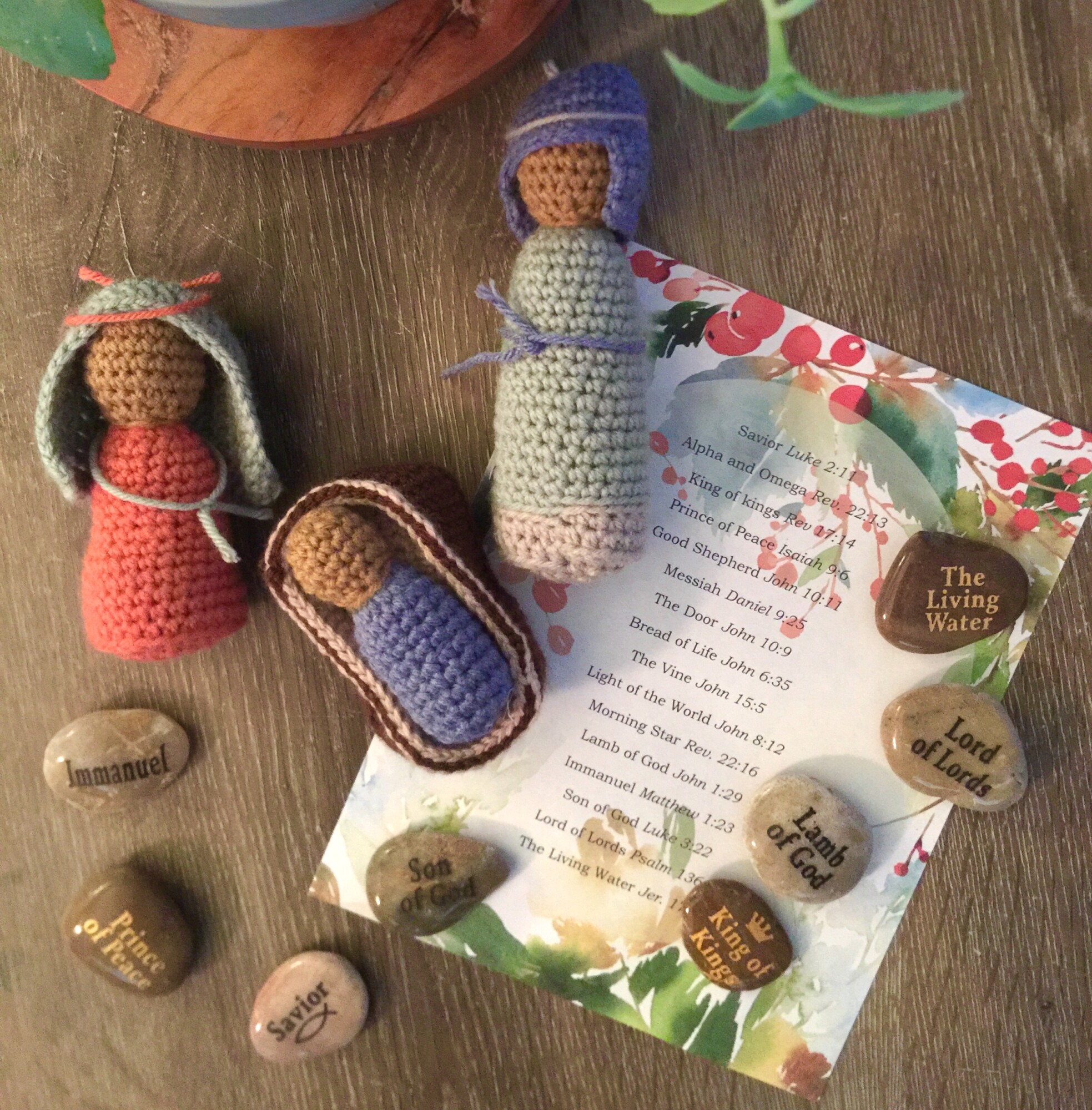 Investigating the meanings of His names, and receiving what they meant to each of us in our individual lives and as a family, was both deeply powerful and tenderly sweet.
You can also experience this advent exercise in your home, using things you already have or adding some new things for fun.
When we did this in our home, we used rocks I found on amazon. We planned originally to make them ourselves, but for timing I chose to order them already completed. I know we will use them in our holiday decor for years to come!
You can use ornaments, another item with names on it, or even make your own cards (that would be fun for children!).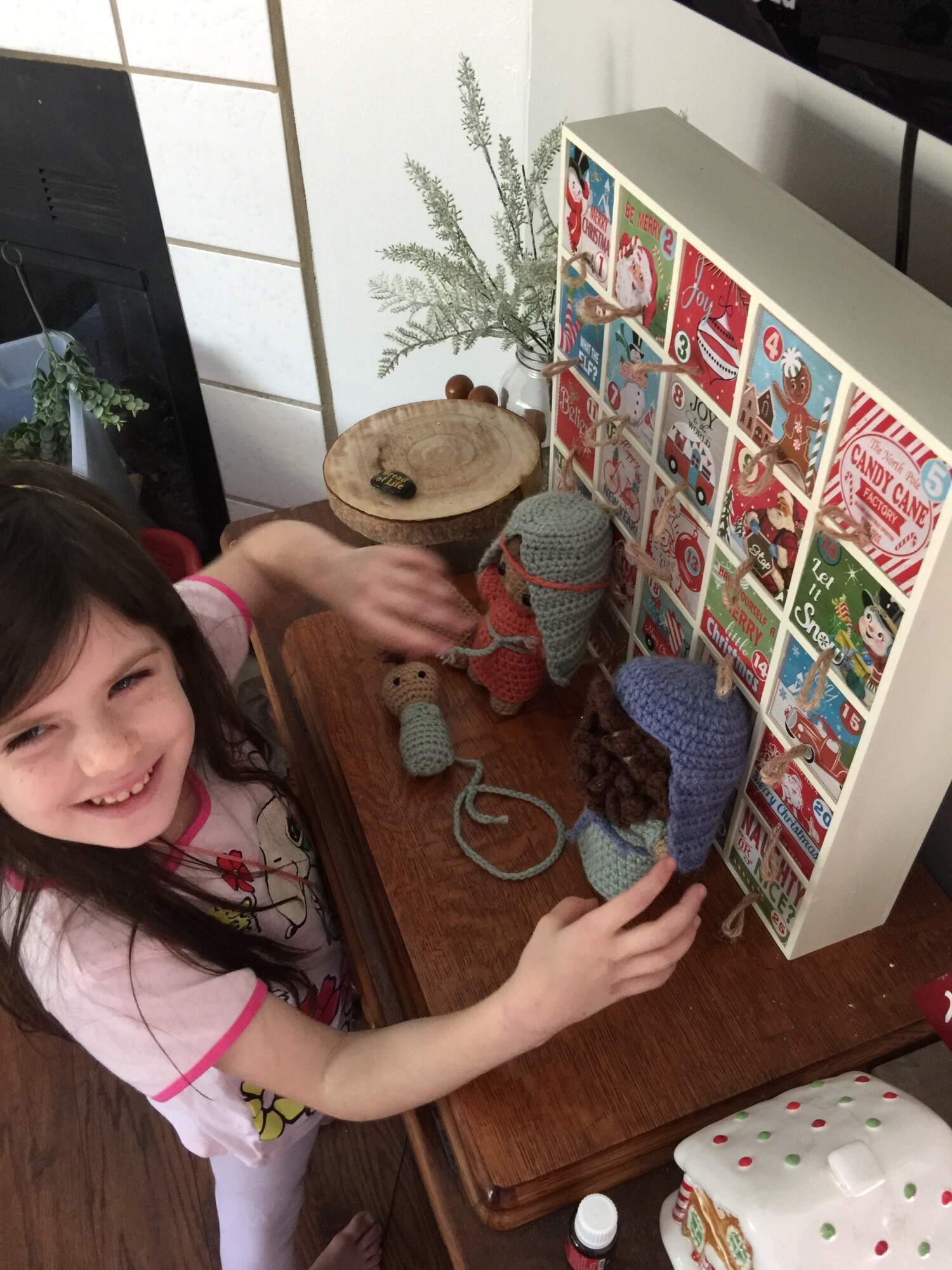 Place the nativity somewhere in the house where there's a little blank space beside it, like a shelf, fireplace mantle, or cabinet.
Each day, the children will take a rock out of the basket randomly.
Then, look up the scripture reference for that name together, discuss it, then place the rock on a "path" towards the nativity set. We will usually read a rich story at this time too, like The Christmas Miracle of Jonathan Toomey and The Legend Of The Candy Cane.
Sometimes my children aren't interested in reading the book that I chose at first (they always love it after we begin!), so our little routine is Bible, You Pick, Mommy Picks.
Read the scripture from the Bible and chat about it, read a story a child picks (they rotate turns daily), then read the story mommy picked (like the quality ones I mentioned above).
Once we are done reading and talking, we complete our Advent Time by placing the rock near the nativity.
You can make a little path that gets closer and closer to the nativity each day, or simply place them nearby like we did.
By Christmas Eve, all of the rocks will be surrounding the Nativity, highlighting the character of our Savior!
I see such wisdom from God in leading us to do our advent this way last year. Something that has always stood out to me in my service as a children's minister and mother, is the importance to go beyond being excited that it's "baby Jesus' birthday."
Yes, we celebrate his "birthday," and this is a sweet place to start, but baby Jesus was, and IS, so much more than a baby boy born among farm animals.
The complexity and depth of His character, who He really was and is, offers so much more to us than can be consumed in a short picture book!
It's important for our children to grasp the real depth of what it meant for us to finally have Emmanuel on the earth in this way, and this advent plan provided that to us, taking deeper into the truth of who our Lord is.
The humility and sacrifice of Jesus to come to earth like that as a baby was truly highlighted in learning about who He is.
His immeasurable beauty, power, and provision, packed into a person!
His names are are His promises!
This advent plan was simple, no frills and yet still intentionally special and meaningful.
If you're wondering how exactly we "discuss" the name of Jesus that we look up each day, head over to
this facebook post
where I share leading questions for this family "discussion" time that you can use with children of all ages.
I pray this is a gift to your family that draws you closer together and closer to our Lord Jesus this season!