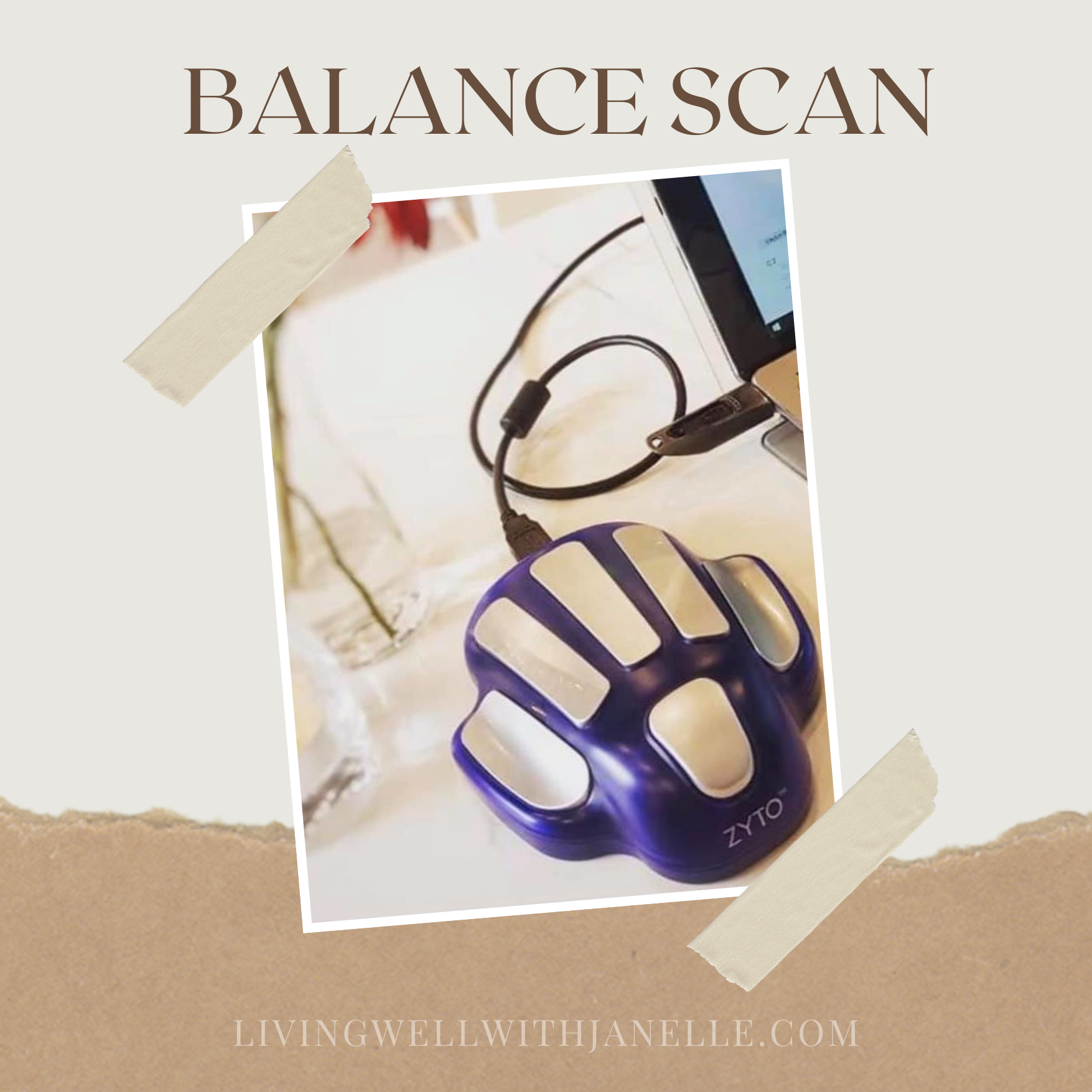 This option provides you with the complete balance scan report of 15+ pages, plus a consultation with Janelle. A popular option for those who are just beginning their natural wellness journey, those who have questions about their body's state and want answers or to know "where to start" and those who are comfortable with natural wellness and want more information to make better decisions.
Pre-Screen of goals + history
Zyto Balance Wellness Scan
Office Located in Oviedo, FL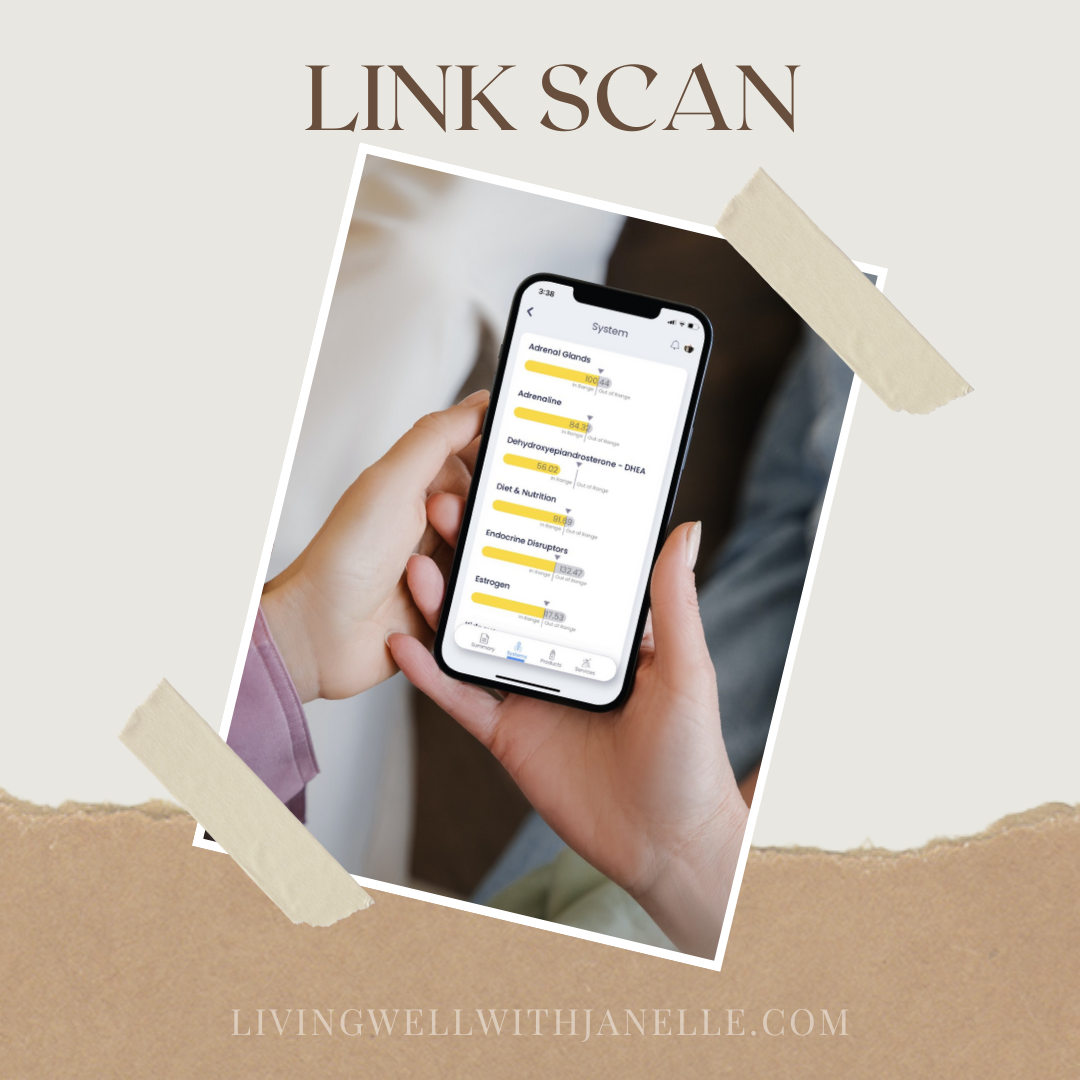 This option provides you with the link report, offering insight into multiple biomarkers and relevant for your body's specific needs, plus notes and access to chat. A popular option for those who prefer a more simplified peek into their bodies for simplified solutions. Great for those who need or want to be remote and would like a more introductory price point.
Pre-Screen of wellness goals and history
Zyto Link Wellness Scan (remote)
1:1 Chat about results + next steps
Remote Scan; Smartphone Required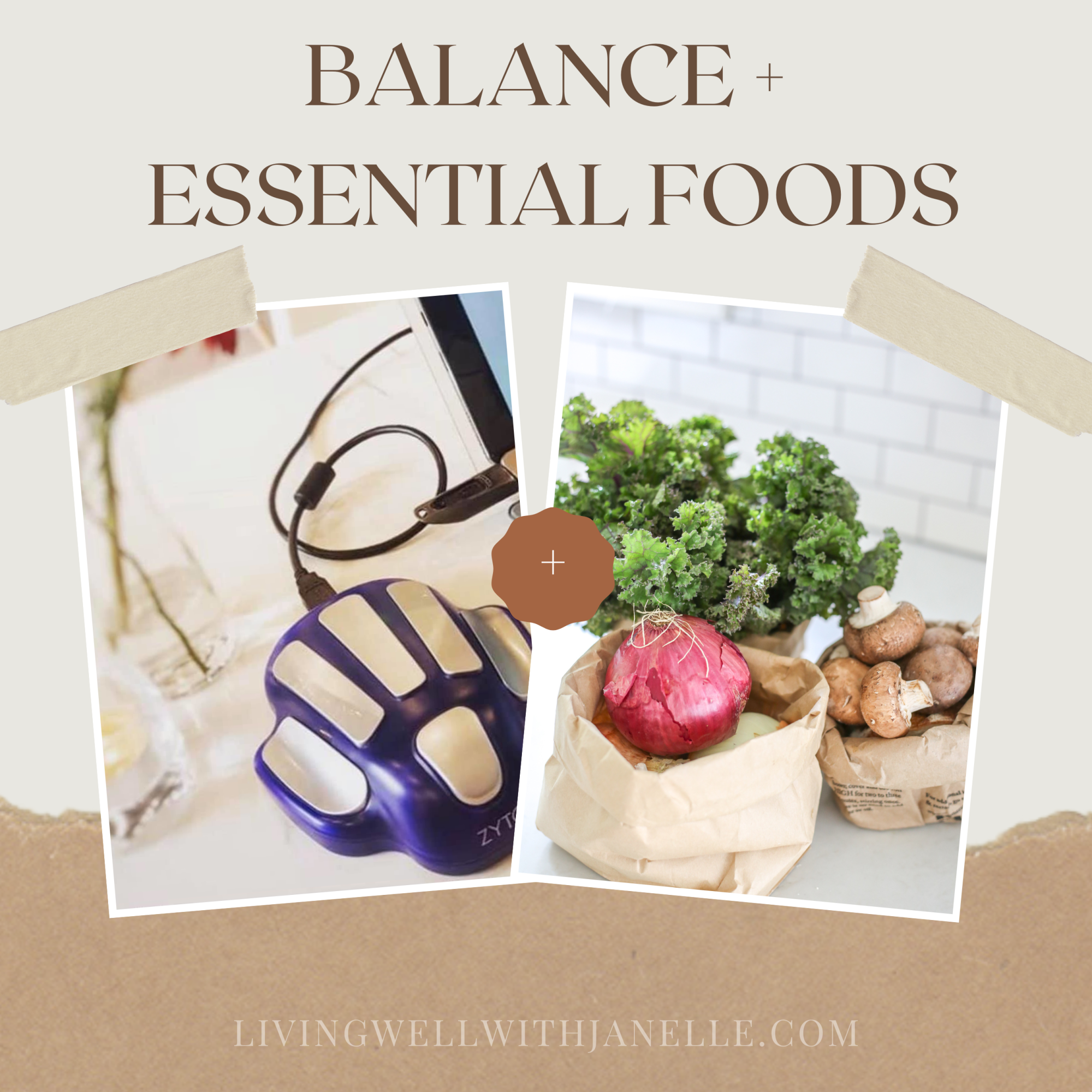 This option provides you with everything listed in Balance Scan + Consultation, plus an additional scan that tests for your body's coherence to dozens of specific foods and categories. A good option for those who have known digestion concerns, want to cross reference their other food lists (ie: allergy tests) to further specify their diet, or who desire more information and tools for their personal wellness. Notes will also include meal suggestions relevant to your needs and goals.
Pre-Screen of goals + history
Zyto Balance Wellness Scan
Zyto Essential Foods Scan
Office Located in Oviedo, FL